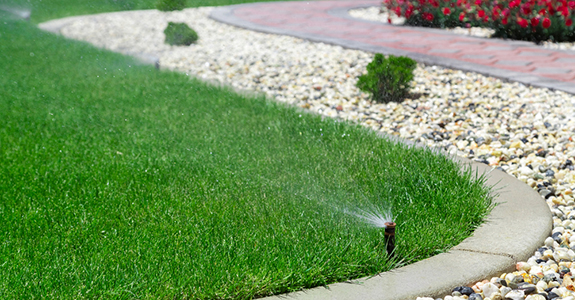 Irrigation System Installation & Repair
Whether you need irrigation system repair or landscape maintenance in Encino, Tanzana, Reseda, Sherman Oaks, and Van Nuys, CA and the Greater LA area, the crew at Sequoia Landscape is always up to the job. We are fully licensed, bonded and insured, a proud member of the CLCA and a proud local business dedicated to always giving our customers the very best service and workmanship. Here is an overview of the different irrigation system services we are happy to provide our valued customers:
Irrigation system installation: Irrigation system installation in Encino, CA and the Greater LA area is a big job, and you need an experienced and highly capable team to get in done right the first time. When you hire Sequoia Landscape for this vital task, you can rest assured that we will put your home or business landscape on the right track to being properly watered and cared for all year round. As one of the most experienced and respected lawn care companies in Encino, CA and the Greater LA area, we have the knowledge and resources to get it right every time.
Irrigation system repair: If your irrigation system is missing patches of grass or just not getting the job done, let Sequoia Landscape handle the issue for you. We have been performing irrigation system repair in Encino, CA and the Greater LA area for 40 years now, giving us a strong understanding and advanced skill level for the job. We also promise to always treat your property with the utmost respect and care, and to communicate with you through every step of the process. As a locally owned and operated small business, we care about your home or commercial space, and we will do whatever it takes to make sure your property is well irrigated.
If you are in need of help with your irrigation system or lawn care services, please get in touch with Sequoia Landscape. You can reach us by telephone at 818-776-8140, or visit our Contact Us page for more information.